Tomlyn pet health and wellness company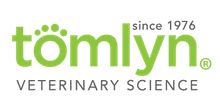 Dog Gone Holistic is proud to carry Tomlyn in Riverview, Florida. Our story began when an entrepreneurial vet, Tom, and his wife, Lyn, decided to create a line of nutritional supplements, dermatological treatments and shampoos for cats, dogs and horses that would outperform everything else available. They created Tomlyn. These trailblazers set a new standard in product quality, efficacy and consistency making Tomlyn's among the first specialty healthcare products for cats, dogs and horses. Since then, our products have continued to set the bar for over-the-counter supplements and have earned us membership as a part of the National Animal Supplement Council.
Tomlyn's mission then — like today — remains the same. We believe that if you maintain a strong, clear focus on doing what is medically right for pets with on-staff veterinarian oversight, the formulas created will be of a similar level of science to those recommended by and sold in veterinary offices.
Dog Product
Relax & Calm ChewsDigestive Health
Joint & Hip Support
Pill Masker
Sanitizers
Skin Products
Cat Product
Relax & Calm Chews
Nutritional Supplement for Cats
Gentle lubricant for the elimination and prevention of hairballs
High level of L-lysine supplement for cats
Supports a healthy appetite & Concentrated source of vitamins and minerals
Pill-Masker from Tomlyn® is a moist, juicy
A highly effective, broad spectrum disinfectant for surfaces
Horse Product
EQUISTRO® SECRETA PRO MAX
EQUISTRO® CHRYSANPHYTON
EQUISTRO® FLEXADIN WITH UC-II
EQUISTRO® MYO POWER
Come visit our pet supply store in Riverview, FL specializing in quality food, treats, and supplies for cats and dogs.